Each instructor at Caledonia Hot Yoga brings a wealth of experience, knowledge and individuality to our classes, and all teachers are certified in Yoga or Pilates approved programs. The variety of styles influencing the staff provides a breadth of knowledge on physical poses, philosophy and breathing techniques, so your practice will stay lively. Commitment to a welcoming, inspiring and safe atmosphere will always be the core of your experience.
Our teachers have a deep knowledge of anatomy and are happy to offer modifications to our injured and recovering students. It is important to remember that you know your body best! If you need to take a break, take a break. If something does not feel right, do not do it. Our teachers will never force you to do something that does not feel good; they are simply here to guide you and encourage you to work your hardest.
---
Sarah Lawrance
Yoga has always trickled in and out of Sarah's life, playing various roles throughout the years. From creating a bond between mother and daughter to getting in shape or overcoming a breakup, it became inevitable that the study and practice of yoga would become a lifetime passion and adventure for Sarah.
She started practicing seriously in 2011 while finishing post-secondary studies in classical flute. Having played instruments for 19 years of her life, she was in much need of movement, stretching and stress relief. When she immersed her self in the practice, Sarah found that yoga was so much more than exercise. She began falling in love with the philosophy and spirituality of the practice and wanted to share the beautiful gift of yoga with the world. Sarah completed her 200hr certification as well as her YOGA ROCKS for kids and many additional workshops at De La Sol in Hamilton.
In July 2015, she headed to Costa Rica to deepen her personal practice, learning and teaching yoga at a self-sustainable eco-lodge in the middle of the rainforest. After spending time with Yogis from around the world and immersing herself in the tranquility of the Costa Rican culture, her teaching style has blossomed into a uniqueness that reflects her developing personality.
With an unquenchable thirst for knowledge, Sarah continues to learn as much as she can to pass on to her students. She loves to incorporate her talents for music by singing or playing flute in her classes, helping to deepen the connection to self through sound vibration. There is nothing in the world Sarah could picture herself doing than sharing the magic of music and yoga.
---
Melissa Campbell
My yoga journey started in 2008 while studying A Bachelor of Science in Nursing at Western University. I was immediately hooked. My mat quickly became my safe place of quietness and peacefulness. My love and passion for how yoga impacted my life inspired me to become a yoga teacher. Summer of 2014 I took my 200 YTT through Frog Lotus International in Bali.
My roots are in Vinyasa Flow yoga and my classes focus on moving through asanas (poses) with breath and mindfulness. As a student in my class, I hope you can find a mindful and invigorating practice that can be translated into your everyday life. When I'm not doing yoga, I am typically outdoors exploring, biking and hiking or in the kitchen baking something yummy.
I look forward to meeting new yogis who bring new energy to my classes!
---
Peter Monos
Peter is a compassionate individual and yoga teacher. After consistently practicing at De La Sol Yoga, he enrolled in the 200hr YTT program to connect better with himself, with his practice and with others. Connecting with others on deeper, more honest and more open minded concerns and thoughts resonates on a fundamental level with him. Making up the majority of what he enjoys bringing to the practice.
It is Peter's intention to create a safe and trusting environment for his students and to share this practice that he has, and is, crafting through regular personal exploration and small classes, learning to understand each individuals needs. He now strives to build a stronger and healthier community by looking for ways to bring yoga and mindfulness to youth; to give them tools to manage their bodies and minds.
Peter's favourite pose is Gomukhasana. It is the first pose he was able to connect to emotionally. Feeling free non directed emotion; it's been something he has been exploring since.
---
Sonja Evans
Sonja has a Bachelor's degree in Physical Education from McMaster University.
She is a Stott Pilates Certified Instructor and has been teaching Pilates since 2004. She enjoys working with all ages and is able to challenge and modify for different abilities / injuries. She has worked in the fitness and wellness industry for many years and has been a member of the Haldimand Physiotherapy team since 2003.
She has a real passion for travel and is always busy planning her next trip abroad.
---
Anne Hixon
Yoga came into my life by accident. In 2011, I was training with a group of ladies for my first full marathon, The Reggae Marathon, in Jamaica. I decided it would be a great idea to try Hot Yoga to acclimatize to the heat needed to run a Marathon in a tropical country. After my first class, I knew that yoga would become an integral part of my life. Yoga is a practice that embraces the physical, emotional and spiritual aspects that I was craving. It is an authentic measure of good health. It allows you the opportunity to look inside and design a life to live.
In 2014, I completed my 200hr YTT at De La Sol Yoga specializing in Hatha-Vinyasa yoga. I have also attended workshops in meditation, restorative yoga, and mindfulness. My classes are invigorating and focused on mindfulness movement linked with breath. I will show you the gifts yoga can bring to your life.
Off my mat, I am a busy mother of three who enjoys cycling, hiking and SUP. Professionally I am a Medical Radiation Technologist specializing in Mammography and have recently accepted a part time position at Mohawk-McMaster teaching.
My yoga journey has allowed me to grow in ways I never dreamed possible. I am excited to experience what is next.
---
Alaina Evans
As a competitive dancer throughout her childhood and teenage years, Alaina first came to yoga as a way to stay fit and flexible as she came into adulthood. Soon after beginning to practice she realized that there was so much more to yoga than the physical postures. She began to notice how she was able to cope with stressful situations and felt more balanced in her everyday life. Alaina loves the physical, mental and spiritual connection that yoga marries. She loves to challenge herself physically while working to maintain a calm breath and calm mind in her practice and loves to bring this to her teaching as well. She graduated from De La Sol 200 YTT program and immediately began teaching. She has also been certified in Prenatal and Children's Yoga. She is so excited to be able to share her passion for the practice with others.
Her favourite pose is Garudasana (Eagle Pose) as she loves the feeling of fresh prana and energy flowing through the body after restricting the flow in the pose.
---
Jacey Mazurek
A friend recommended yoga to Jacey in 2014 when she was out of options on how to stay fit. After just one class Jacey saw that yoga was something more than just a good stretch. Yoga aligns us with our core intentions by connecting the Mind, Body and Spirit using the breath, so we can go about our lives with love, kindness and compassion.
Jacey knew early on that she wanted to share the experience of yoga with others and in 2015 she completed De La Sol's 200 hour Teacher Training. Yoga has become a way of life for Jacey. It has made her aware of her thoughts, emotions and actions and the effect they have on her, others and the universe.
Jacey combines creative sequencing with a spirit of playfulness to produce a challenging class that will keep you on your toes. Her goal is that you leave your mat feeling refreshed, nourished and balanced.
Jacey's favourite pose is handstand because they build strength throughout your body, they boost your mood and are exhilarating!
"You do not have a Soul. You are a Soul. You have a body."
---
Mark Dunlop
Introduced to martial arts at 5 years of age, Mark developed a strong sense of discipline, love for movement and expression of the self through moving arts.
Attaining his 2nd degree black belt in the style of HapKiDo and through growing his martial arts skills, he realized that he would need to find a yin to his yang. Incorporating yoga into his life was the perfect addition! Allowing the growth of his soul in a peaceful way, the love of martial arts training had just found it's perfect counter-part through the mindful movements of yoga.
After 10+ years of yoga practice, Mark took initiative and received his 200 hour Hatha-Vinyasa Yoga certificate in 2014.
He has since expanded his training, certifying himself in Suspension yoga, restorative yoga and into holistic health coaching.
Mark is continuously learning new ways of practicing mindfulness, focusing the mind and developing body-mind awareness. He loves to invert and balance on his hands. But also has a great respect of the yin style practices, allowing the body to rest and recover. His favorite posture is crow, because… for him, it works as a metaphor of life.. Life is about balance and everything is in your hands.
---
Michelle Hudecki
After years of competitive gymnastics, Michelle found yoga in 2006 in an effort to heal and connect to her body and spirit. After an ankle injury she could no longer compete and found yoga was able to fill what she felt had been missing. Over the years, the practice gradually infused into every aspect of her life. Michelle completed her first 200 hour training program at De La Sol Yoga Studio and is still continuing her education further. Some of Michelle's teachers and biggest influences include, Doug Swenson, Kino McGregor, Meghan Currie and of course, Katie McClelland. Michelle is passionate about teaching and making yoga accessible to the community. Michelle's motto is a body in motion stays in motion.
Michelle leads a vegetarian lifestyle and loves spending time with family and friends. Michelle's favourite pose is Urdhva Dhanurasana because it is an uplifting posture. It stimulates the nervous system and opens the heart, and can leave you glowing with energy and vitality for the rest of the day.
"I have been a seeker and I still am, but I stopped asking the books and the stars. I started listening to the teachings of my soul". – Rumi
---
Christi Nolan
Christi came to yoga by accident when, on a whim, she purchased a discounted pass for a studio thinking she wouldn't enjoy it and wouldn't end up going more than once. She was just looking for an "easy workout" however, after one visit, she was hooked. While the practice itself was physical, she felt a profound connection to it and started to see a change in her emotional well-being as well. She quickly discovered that yoga is more than a physical practice, beginning to sense a strong mind-body connection that transcended into her everyday life.
Her life experiences have helped her deepen her practice and she loves sharing her energy with her students, wanting each one to feel that same connection she has.
She completed her 200 hour RYT through De La Sol in Hamilton, is an avid animal lover and loves to travel.
---
Dawn Maas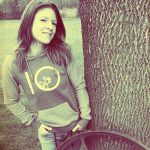 Dawn's first experience with Yoga occurred in 1996; she was a 'troubled teenager' seeking something 'else'. For several years, Dawn embraced and denied a passionate and tumultuous love/hate relationship with Yoga, but something deep within encouraged her to continue. In her early twenties, Dawn was subject to a car accident which left the range of motion and overall comfort of her neck, chest and upper back greatly diminished. An on-again-off-again Yoga practice became a daily ritual in which Dawn not only far exceeded the ranges of motion she had enjoyed pre-accident, but also a space and time in which she far exceeded her own mind.
In 2008 Dawn decided she simply must share Yoga and it's benefits with her community. After earning her 60 hr. Yin Yoga Teacher Certification in British Columbia, she embarked immediately on her 200 hr. Integrative Hatha Yoga Teacher Certification in London. In the same year, Dawn attended a Baptiste Power Yoga Intensive in the Caribbean, shortly followed by NIA licencing (fusion fitness) and Can-Fit-Pro Group Fitness Instructor Specialist Certification.
And the rest really is history. Dawn has been teaching in a variety of local Yoga studios and fitness establishments ever since; including Caledonia Hot Yoga upon it's initial opening and her own privately owned studio, Buddha Beast, which she has since closed and returned to the awesome team here!
Dawn's teaching style tends towards the powerful, though she encourages 'compassionate challenge'. Honest and sometimes raw, Dawn insists that each session should include a highly human element, even as we open unto the Soul. Total bird-nerd and lover of Nature, Dawn's words, prompts and suggestions in-class speak to Mother Earth and the cosmos… perfectly grounded as we float.